GULLSPONSORER

Digital Science is a technology company working to make research more efficient. We invest in, nurture and support innovative businesses and technologies that make all parts of the research process more open and effective. We believe that together, we can help researchers make a difference.

Gale connects libraries to learning and learners to libraries.
For more than 60 years, Gale, a Cengage Company has partnered with libraries around the world to empower the discovery of knowledge and insights by all people, for all purposes.
Knowledge is power, and the act of learning is empowering. Access to knowledge offers learners an opportunity to discover the motivation and inspiration vital to making a positive contribution in not only their own lives, but the rest of the world. That's why Gale provides libraries with original and curated content, as well as the modern research tools that are crucial in connecting libraries to learning, and learners to libraries.

SAGE is a global academic publisher of books, journals, and a growing suite of library products and services.
Driven by the belief that social and behavioral science has the power to improve society, we focus on publishing impactful research and enabling robust research methodology. We produce high quality educational resources that support instructors to prepare the citizens, policymakers, educators and researchers of the future. We publish more than 1,000 journals and 900 new books globally each year, as well as library products and services that include archives, data, case studies and video. SAGE's founder, Sara Miller McCune, has transferred control of the company to an independent trust, guaranteeing its independence indefinitely.
ØVRIGE SPONSORER

I mer enn 30 år har forskere, akademikere og studenter henvendt seg til Alfasoft for å finne programvareløsninger som hjelper dem med å skrive, analysere og publisere vitenskapelige artikler. Våre kunder verdsetter at vi er en lydhør og kunnskapsrik partner som også tilbyr tilpasset opplæring og support. Ta gjerne kontakt med oss dersom du skulle ha noen spørsmål.

EBSCO støtter bibliotek, studenter og det bredere akademiske samfunnet gjennom abonnement på fulltekstdatabaser, EBSCONET og GOBI.
EBSCO spesialiserer seg på søk og discovery gjennom individuelle emneindekser eller via EBSCO Discovery Service (EDS) for å dekke forskningsbehov på alle nivåer. Vi støtter "åpne" teknologier, og har vært en av forkjemperne bak FOLIO – det banebrytende biblioteksystemet som underbygger EBSCO ERM.
Videre, for å støtte og informere bibliotekstrategien, tilbyr EBSCO Panorama, en moderne bibliotekanalyseplattform. Panorama gjør det mulig å kombinere forskjellige bibliotek- og campusdatasett på en automatisert måte og levererer innsikt som ikke har vært mulig før nå.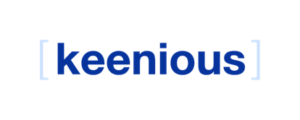 Keenious er en oppstartsbedrift som har laget et praktisk forskningsverktøy. Ved hjelp av kunstig intelligens og konvensjonelle søkealgoritmer, anbefaler søkeverktøyet Keenious veldig relevante forskningsartikler.
Keenious har som mål å forbedre informasjonskompetansen ved å inspirere til smartere forskningsvaner, inkludert for studenter og forskere som sliter med å formulere gode nøkkelord. Verktøyet kan lastes ned som et tillegg for Microsoft Word eller Google Docs, eller enkelt prøves på nettsiden vår!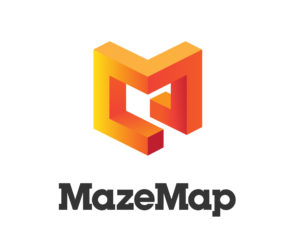 MazeMap is a global provider of digital wayfinding solutions for large building complexes such as higher educational institutions, healthcare facilities, corporate offices, hotels, and conference venues. MazeMap allows for highly innovative integrations with FMS, smart building technology, space booking, Oria/Alma library, and more.
The MazeMap platform seamlessly links indoor and outdoor directions, allowing users to navigate smoothly from their homes right up to a desired location within the building. Users can also find the nearest car parking spaces, public transport stops, and points of interest.
Ultimately, MazeMap aims to reduce stress and frustration relating to wayfinding, occupancy, bookshelves localization, and building management challenges. The platform is intuitive and easy-to-use and as a web-based service, all features can be accessed on a smartphone, tablet, or computer using your web browser or the MazeMap app (available on Google Play and App Store).

Nasjonalbiblioteket
Vårt felles minne
Vi bevarer og formidler norsk kulturarv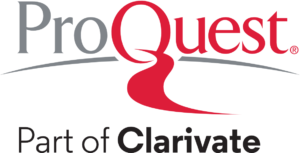 ProQuest, part of Clarivate, is committed to supporting the important work happening in the world's research and learning communities. The company curates content that matters to the advancement of knowledge, assembling an archive of billions of vetted, indexed documents. It simplifies workflows so that people and institutions use time effectively. And because ProQuest connects information communities, complex networks of systems and processes work together efficiently. With ProQuest, finding answers and deriving insights is straightforward and leads to extraordinary outcomes.
ProQuest and its companies and affiliates – Ex Libris, Alexander Street, Bowker — stand for better research, better learning, better insights. ProQuest enables people to change their world.
Visit us to learn more. www.proquest.com.